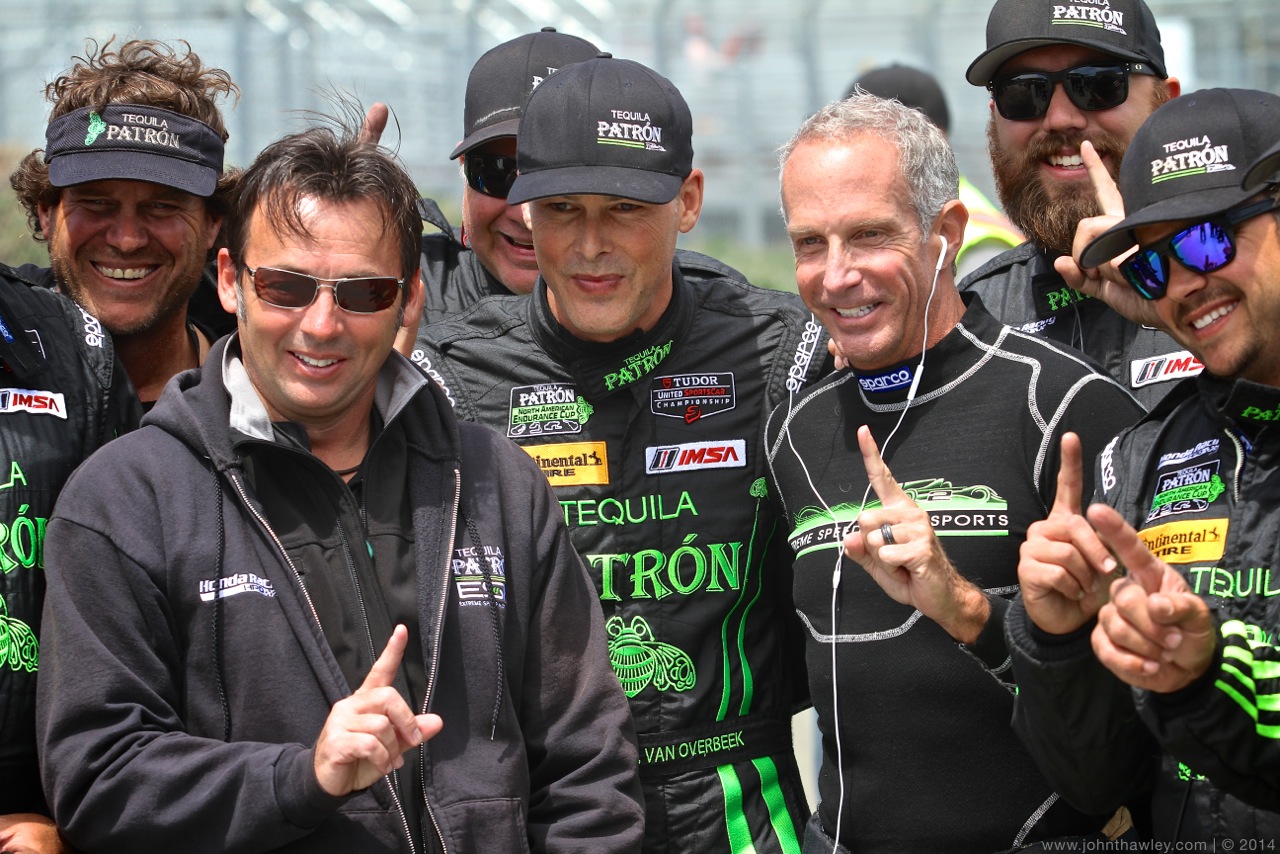 The inaugural TUDOR United Sports Car Championship season has come to a close, and with it concludes the first full season of the Team to Win Award presented by Visual Studio. Visual Studio, Microsoft's application development solution, offers unparalleled tools for developers working in a team environment. The "Team to Win" theme that reflects the software's collaborative development focus has found a great analogy in the tremendous teamwork required of world-class sports car racing. All of the Team to Win Award winners demonstrated teamwork and collaboration throughout the season and their fans came out in grand style to support them in the polls. In 11 races, the Team to Win Award was handed out to 11 different deserving teams, whose stellar performances on the track and impressive fan support in the online voting booth made them each worthy recipients of the Team to Win Award. Now, these 11 winners will compete one more time for the 2014 Team to Win Award Grand Prize. Vote for ESM as one of the previous winners to decide which TUDOR United Sports Car Championship team deserves to take home the $10,000 end of the year prize!
Extreme Speed Motorsports notched its first overall victory of the season in the TUDOR United SportsCar Championship, taking first place in the Continental Tire Monterey Grand Prix by a margin of nearly six seconds.  In addition to being the team's first victory of 2014, it was also the first time this season that any P2 car had earned the overall victory.  Drivers Ed Brown and Johannes van Overbeek both turned in impressive stints in the No. 2  Tequila Patrón Honda Performance Development (HPD) ARX-03b.  It was Brown's first career win, now in his fifth professional season of sports car racing and second in prototypes.  Pit strategy proved to be a pivotal component of ESM's success, as the pit crew executed a flawless stop under green flag conditions.  Van Overbeek would gain the lead shortly after that pit stop.  It was a total team effort and a weekend to be proud of for Extreme Speed Motorsports.
Vote now.  Users may vote one time per day. Voting ends Sunday, October 12, 2014, at 12:00 p.m. EDT.