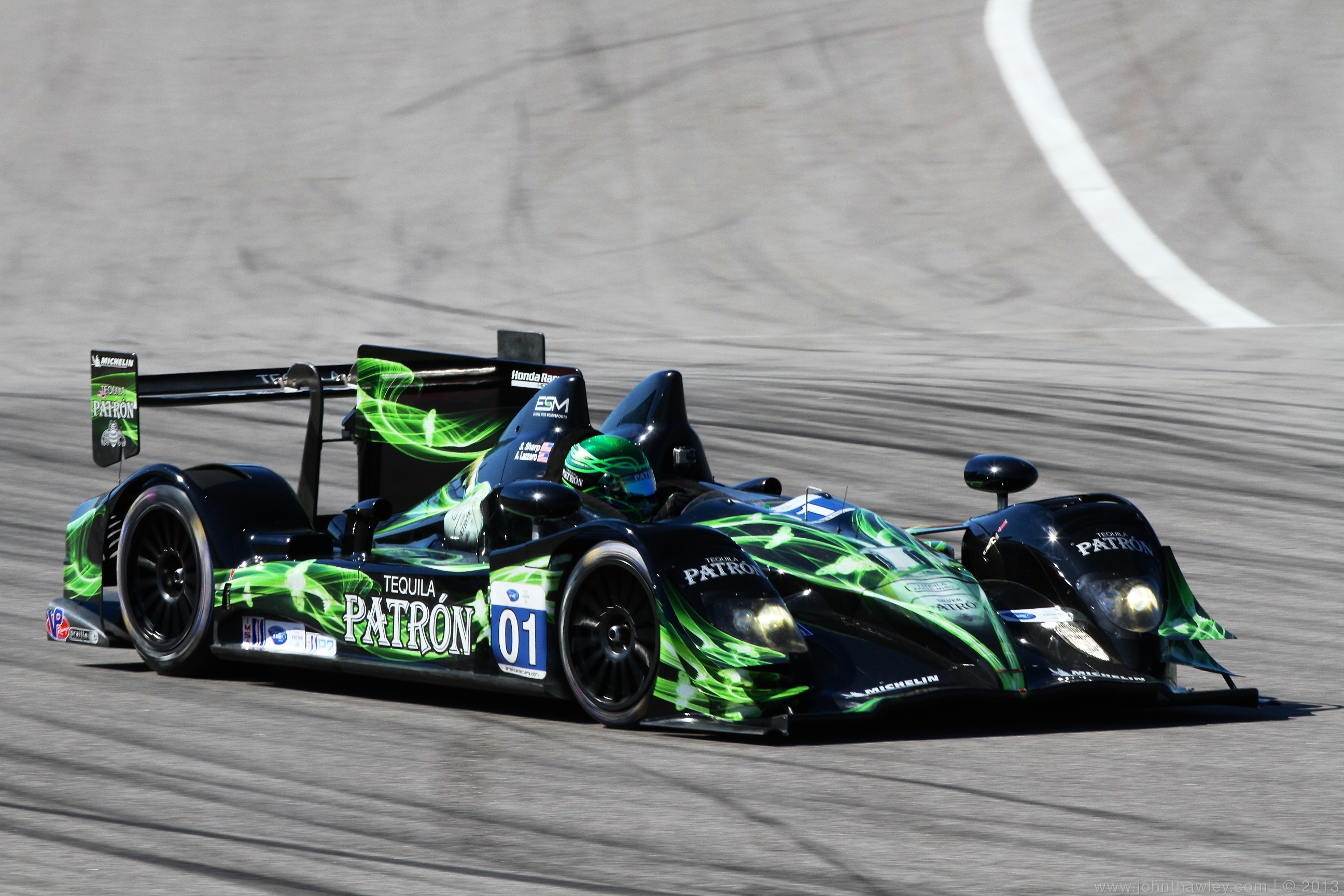 Braselton, Ga. – Oct. 18, 2013 – This weekend marks the season and series finale to the American Le Mans Series presented by Tequila Patrón and the end of an era.
Extreme Speed Motorsports (ESM) drivers Scott Sharp, Ed Brown, Johannes van Overbeek and Anthony Lazzaro talk about their favorite Petit Le Mans memories.
Founded in 2010, ESM has been a growing powerhouse in the ALMS during recent years. Heading into the final race of the season, ESM's ALMS record includes two GT wins (Canadian Tire Motorsport Park and Road Atlanta, 2012), one P2 win (Long Beach, 2013) one GT pole (van Overbeek at Virginia International Raceway, 2012) and a combined 16 podium finishes.
The new era of sports car racing begins in January 2014, as the TUDOR United SportsCar Championship debuts. The newly formed racing series is a combination of the ALMS and GRAND-AM. The season will open with the Rolex 24 at Daytona and close with Petit Le Mans.
The ALMS' season finale event at Road Atlanta is scheduled for 11:30 a.m. ET on Saturday, Oct 19. It will air on both FOX Sports 1 and FOX Sports 2.
The 16th Annual Petit Le Mans powered by Mazda at Road Atlanta will be televised:
11 a.m. – noon ET on FOX Sports 2
2:30 – 6:30 p.m. ET on FOX Sports 2
6:30 – 8 p.m. ET on FOX Sports 1
8 – 9 p.m. ET on FOX Sports 2
Scott Sharp
"I'm super excited to get back to Petit. I have so many fond, young memories of watching my dad race at Road Atlanta at the SCCA Runoffs, participating in the Runoffs myself and my early stages of racing.
"This is the last ALMS race ever. I think it is exciting for all of us. I look at it positively. Petit Le Mans is not going away; we are going back there next year. But for me, all of my memories there, when I first came back to the ALMS after IndyCar, it was the first race I went to. Walking into the paddock and seeing the popularity and the enormity of sports cars, all the teams, all the manufacturers, all the drivers, the pre-grid – I hadn't seen as packed a pre-grid in many years anywhere. It is such a special event and hope it carries on that way."
ALMS stats
Race starts: 53
Championships: 1
Wins: 10
Top 3 Finishes: 24
Ed Brown
"I think heading into this race it is sad that it is the end of an era of the ALMS, and what a great thing it was over the years – from the prototype situation and how the GT racing became so huge. Then there is the optimism about the future and what the new series is going to bring. There will be sadness but there will also be excitement to see what is going to happen next year.
"My favorite Petit memory was when the No. 01 car won last year. That was awesome. It's not a favorite memory, but I remember when Scott crashed at Road Atlanta four years ago and I was really concerned about him because the car was just destroyed and he jumps up and didn't have a scratch on him. I was relieved but that will always be a memory that I have of Road Atlanta is that crash. The No. 01 winning last year – it doesn't get any better than that, except Johannes and I winning."
ALMS stats
Race starts: 35
Top 3 Finishes: 2
Johannes van Overbeek
"All my Petit memories have been positive. I won Petit twice, last year with ESM/Patrón. It is a race that I always have a soft spot for. I'm focused on this year and doing the best race we possibly can with the No. 02 car. If I can make it a third win at Petit, that would be the ideal way to end the year.
"I'm optimistic about the future and looking forward to the United SportsCar Championship season in 2014. I'm excited to do the best race we can at Petit this year."
ALMS stats
Race starts: 107
Wins: 8
Top 3 Finishes: 45
Fast Qualifier: 1
Fastest Lap: 3
Anthony Lazzaro
"It is my home track, I grew up there.  I've been spectating races there since the early 1970s – '74 to be exact. It holds a special place for me. I was a race fan there for many, many years.
"When they had the very first Petit Le Mans, they finally brought back a major event to Atlanta and to Road Atlanta. I watched that event grow into something very, very special. For me, I got to participate in the very first Petit Le Mans in a Ferrari 333, so that was cool. It is a really good race track. It is a big event and very well supported by the fans.
"This is the end of an era for the American Le Mans Series. Let's face it – the ALMS bookends its season quite well with two iconic races. Obviously Sebring for the history and you end at Petit, which has become an iconic endurance race on the calendar. To go to two major endurance events – the first and last races of the season  – it is an endurance championship. What a better way to end it than with endurance races.
"We're closing the door on a bit of history, but the event is still going to stay the same. The fans are still going to come out, just like they've always had since 1998. The track has certainly played host to some of the biggest events in the world back in the Can-Am days, the Valvoline Runoffs back in the day. It is a worthy road course of an iconic event."
ALMS stats
Race starts: 41
Wins: 1
Top 3 Finishes: 15