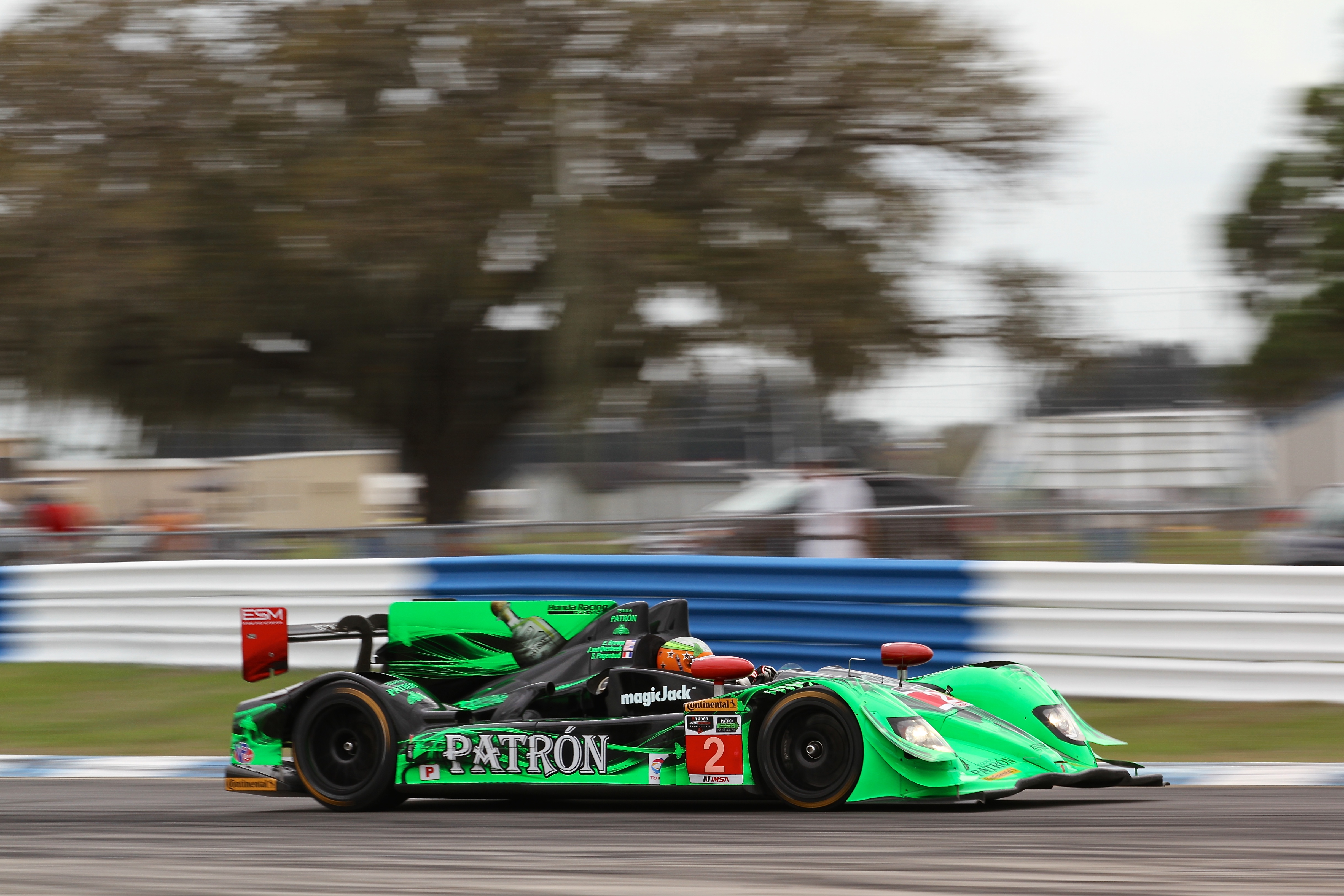 Home track of Johannes van Overbeek
STUART, Fla., April 29, 2014 – Extreme Speed Motorsports (ESM) eagerly heads to northern California for this weekend's TUDOR United SportsCar Championship event at Mazda Raceway Laguna Seca. The last time ESM raced on a permanent road course, both Tequila Patrón-sponsored Honda Performance Development ARX-03b prototypes led laps at Sebring. In the end, the No. 1 machine finished second.
Channeling that race performance, ESM looks to improve its finish by one position and leave California with a win at the two-hour Grand Prix of Monterey, the fourth race in the 2014 TUDOR United SportsCar Championship.
All four ESM drivers have different reasons for Mazda Raceway being one of their favorite tracks. Oakland, Calif., native Johannes van Overbeek calls Laguna his home track. In October 2009, Scott Sharp and then co-driver David Brabham clinched the ALMS P1 championship win.  In a two-fold announcement that same weekend, Sharp revealed the formation of Extreme Speed Motorsports for the 2010 season and its first driver – Ed Brown. The circuit is also the site of Ryan Dalziel's first sports car win.
Following that second-place finish at Sebring, Sharp and Dalziel – co-drivers of the No. 1 Tequila Patrón entry – hope to leverage their past successes this weekend. Sharp has one pole position and two podium finishes and Dalziel won in a Daytona Prototype in 2008.
Brown and van Overbeek, co drivers of the No. 2 Tequila Patrón prototype, were unable to complete last year's four-hour race. The duo retired at the midpoint due to electrical issues.  Finishing the race and standing on the podium are the goals for the No. 2 team this weekend.
The picturesque 11-turn, 2.238-mile circuit should favor the high-downforce Honda HPDs, in the medium- to high-speed sweeping corners. In addition to the ever-changing weather conditions and due to the track's location and elevation, the team will need to work under pressure with a shorter race length. What was a four- or six-hour endurance race for the American Le Mans Series is now a two-hour sprint. Similar to the Long Beach street circuit in April, Sunday's race features two TUDOR classes – the prototypes and GT Le Mans cars.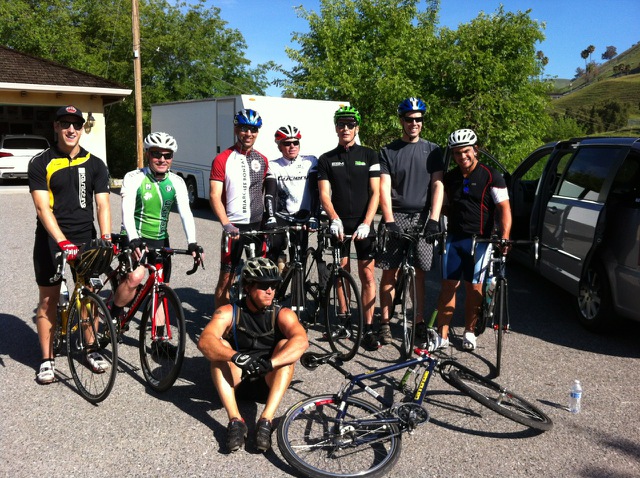 Before hitting the race circuit on Saturday morning, van Overbeek will have logged 80 road miles. Equipped with special Tequila Patrón cycling gear and a bike with Continental tires, van Overbeek, ESM crew members, friends and family are participating in an annual bike ride from San Jose to Monterey on Tuesday. The 80-mile journey should take them approximately seven hours.
The Continental Tire Monterey Grand Prix Powered by Mazda at Mazda Raceway Laguna Seca on May 3-4 is the fourth race of 2014 TUDOR United SportsCar Championship. Qualifying for prototype cars takes place at 6 p.m. PT on Saturday, May 3. Green flag for the Grand Prix Powered Monterey is 2:45 p.m. PT on Sunday, May 4.
Live flag-to-flag coverage of the Grand Prix Powered Monterey starts at 5:30 p.m. ET on FOX Sports 1. The race will also stream live on IMSA.com.
Scott Sharp
"The ESM/Patrón team is excited to return to Mazda Raceway Laguna Seca. It's an infamously gorgeous track that leaves a driver appreciating every lap! It is also nice to return to another track where we have had previously competed with the P2 cars. That experience should provide a jump start for us.
"We also are hoping Laguna provides a layout that is more suitable to our P2 cars.  Medium- to high- speed corners is what we need against the DP cars and not every track has those. We're looking forward to see how the weekend unfolds. We're ready for another Laguna podium finish."
Ed Brown
"It's nice to see another BOP change heading into this weekend's race at Mazda Raceway Laguna Seca. Hopefully it will make for a great race.
"We're disappointed that the race is shortened by two hours because it's one of the great tracks in the world. Last year we raced for four hours and six hours the year before.
"Johannes and I have something to prove in this HPD at Laguna. We had that electric issue last year and were unable to finish the race. We want and plan on doing well this weekend. We're looking forward to the race as it's my teammate's home track."
Ryan Dalziel
"I'm really looking forward to Mazda Raceway Laguna Seca; it's not just one of the most amazing tracks, but one of the nicest areas of California.
"Long Beach was a tough race for us as a team but with the recent BoP power reductions on the DPs, I think the fans are going to see what they want – some good racing. As a team, we really need a victory and I can't think of a better place.
"I picked up my first victory in sports cars at Laguna Seca in 2008 driving in GRAND-AM, so I'm hoping she can be good to me once again. Much like Long Beach with these shorter races, you need to qualify up front and have a couple of really good pit stops. It will be two hours of qualifying laps I'm sure. We proved at Sebring we can be quick on road courses and I believe Laguna will suit our HPD chassis and Honda engine perfectly."
Johannes van Overbeek
"Mazda Raceway Laguna Seca should to suit the P2 cars very well; the high-speed corners and heavy braking will be the best chance we've had thus far. It will be a challenging weekend to get a setup because we're practicing with 50 plus cars in two hours, so we expect a few yellows.  Then we are racing with nearly half that number on Sunday afternoon. If Ed does his regular good job and we have a bit of luck and the No. 2 ESM/Patrón HPD car will be fighting at the end for a podium. As usual, I'm looking forward to racing my home track – Mazda Raceway Laguna Seca."
####