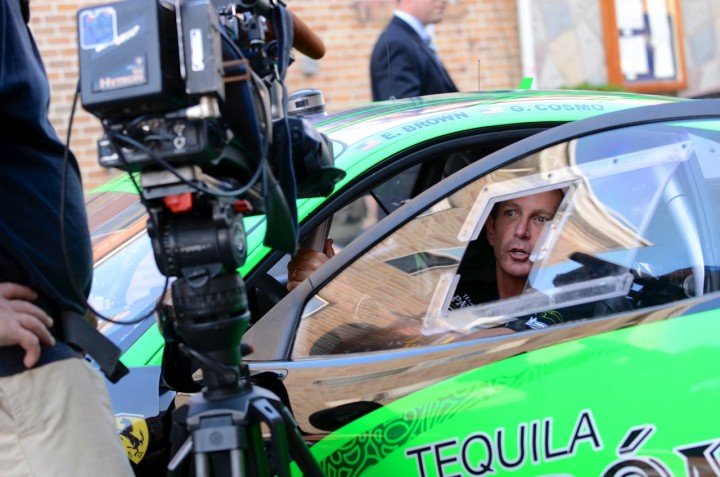 STUART, Fla., Monday, April 29, 2013 – The final episode of Extreme Speed Episode 8:  "We're Gettin' Hungry for Something Better" is now available at CraveOnline.
Seven weeks ago Extreme Speed Motorsports (ESM), Tequila Patrón along with CraveOnline.com launched a documentary-style online reality show called Extreme Speed, providing viewers a behind the scenes look of a world-class racing team and an action-packed race weekend.
Episode 8 of Extreme Speed launches today.  In today's feature, we approach the final laps of the Grand Prix of Baltimore.  Johannes van Overbeek is looking for a podium finish in the No. 01 ESM racing machine, while Guy Cosmo, in the No. 02 ESM race car, works his way through the field following contact with a GT competitor.
In case you missed the first seven episodes
Episode 1: Welcome to the Jungle.
Episode 2: A Disappointing Setback
Episode 3: Trouble
Episode 4: Brown-Out
Episode 5: Start Your Engines!
Episode 6: ESM Rising
Episode 7:  "F***in' Has Been!"
The eight-episode series launched on Monday, March 11, and can be viewed exclusively at www.craveonline.com/extremespeed.  The remaining episodes will be released on CraveOnline every Monday through April 29.
Filming for Extreme Speed took place during the 2012 American Le Mans Series (ALMS) presented by Tequila Patrón season, leading up to and including September, 2012's Grand Prix of Baltimore.
Each of the episodes features the ESM driving team of Scott Sharp, Ed Brown, Johannes van Overbeek and Guy Cosmo.  The first episode will highlight the team's efforts in the ALMS GT-class, with the crowd-favorite No. 01 and No. 02 Tequila Patrón-sponsored Ferrari 458 Italias.
As a recap of the on-track activities, the No. 01 machine driven by Sharp and van Overbeek finished third place during the two-hour sprint race around Baltimore's Inner Harbor.  It was the second street course podium for the team in 2012.  The No. 02 machine driven by Brown and Cosmo finished 11th.
Executive producer and director Jim Milio of MPH Entertainment worked with co-producer Robert Lyon to capture the inner workings of ESM during preparations in the Florida-based shop and the excitement of a two-day race weekend in Baltimore.