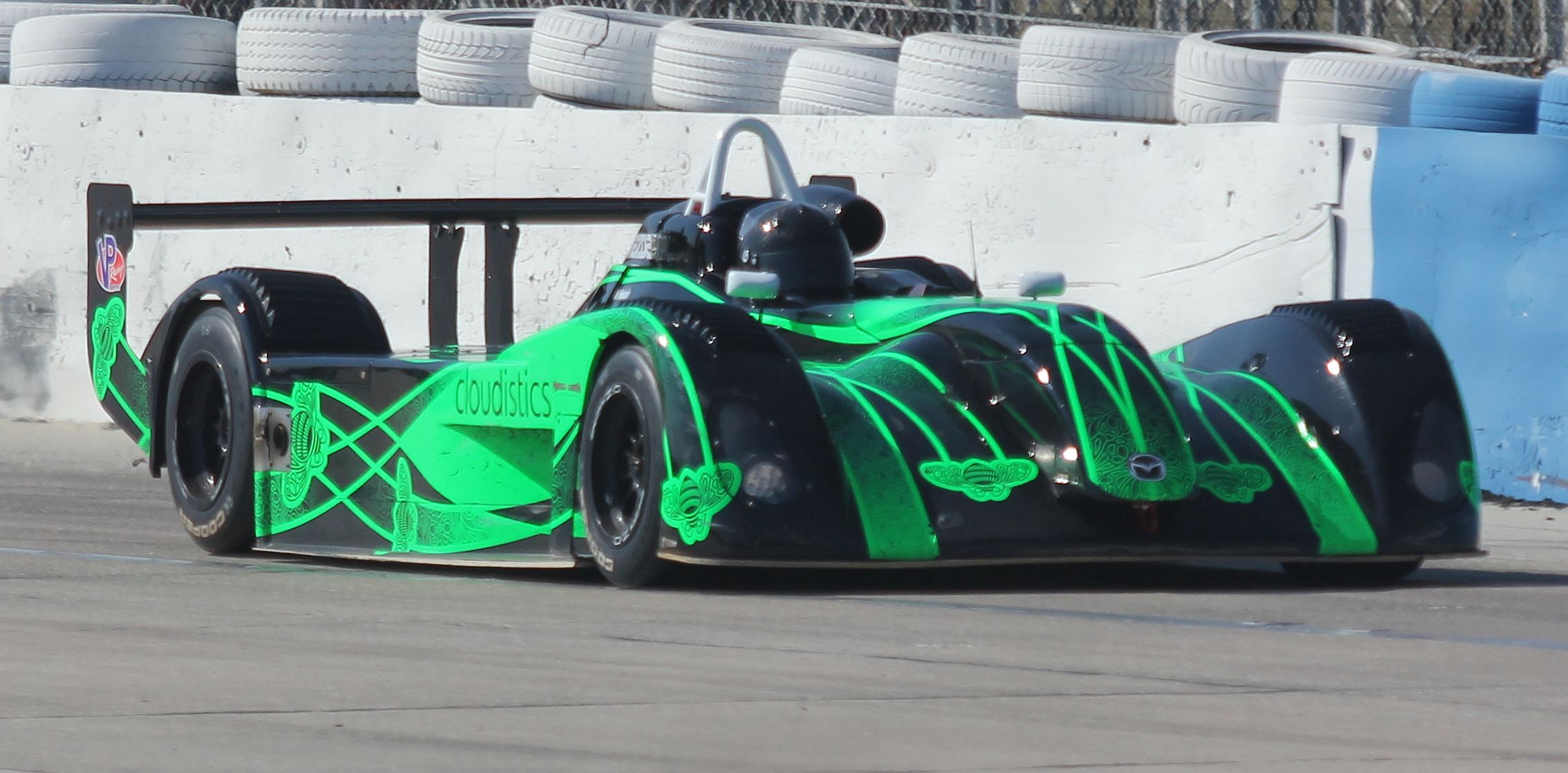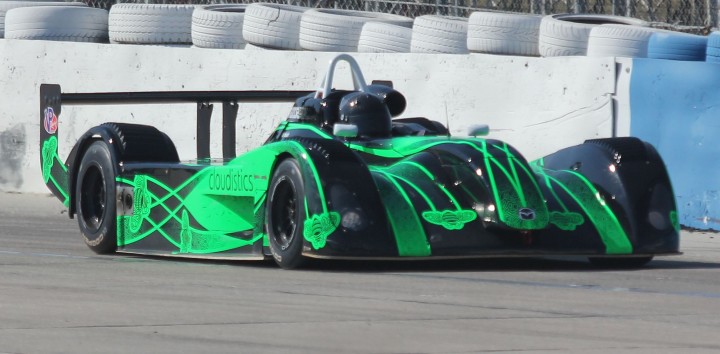 SEBRING, Fla. – March 19, 2015 – Three ambitious drivers are set to make their IMSA Cooper Tires Prototype Lites Powered by Mazda racing debut for Extreme Speed Motorsports (ESM) this weekend. Driving three identical Extreme Speed Motorsports Elan DP02 race cars are Najaf Husain, Skylar Robinson and McKay Snow.
Husain will drive the No. 3 Extreme Speed Motorsports Elan DP02 with support from Cloudistics. Husain began his racing career competing in SCCA events in Radical Sportscars. As his love of motorsports grew, Husain became a charter member of the Spring Mountain Motor Resort just outside of Las Vegas and began racing Radical Sportcars in the club and national series.
Away from the track, Husain is CEO of Cloudistics, a virtualization software company redefining how companies build and manage virtual datacenters. He is a technology entrepreneur and investor with more than 25 years of experience building companies and managing capital investments in the infrastructure software market.
Robinson, 19, will drive the No. 29 Extreme Speed Motorsports Elan DP02. A native of Augusta, Georgia, Robinson was the 2014 SCCA Pro F2000 Championship runner-up after posting four wins, nine podium finishes, five pole positions and setting five fastest race laps, two qualifying lap records and two race lap records. The young racer follows in the tracks of his father Chip Robinson, the 1989 12 Hours of Sebring overall winner and the 1987 24 Hours of Daytona champion.
Talented both on- and off-track, Robinson was a high school honor student and continues his college studies online. He is an author, copyright holder and co-presenter of 6 Simple Machines – the Science, Technology, Engineering and Math (STEM) presentation for middle school students. The presentation has reached more than 4,000 students from Pittsburgh to Atlanta since its launch in 2011.
Snow, 15, is following in the footsteps of his championship winning racing parents Melanie and Martin, the 2009 ALMS GTC class co-champions, and older brother Madison, a two-time IMSA GT3 Cup champion. The native of Lehi, Utah, will drive the No. 63 Extreme Speed Motorsports Elan DP02.
Before joining ESM's Lites program, Snow earned his racing stripes in go karts and various regional racing series. McKay is the second Snow to compete in the ESM IMSA Lites program. Older brother Madison competed in the ESM IMSA Lites program in 2014.
"We're looking forward to working with Naj, Skylar and McKay at Sebring this year," said Scott Sharp, owner, Extreme Speed Motorsports.  "We're thrilled to have all three compete and represent Extreme Speed Motorsports in the IMSA Cooper Tires Prototype Lites Powered by Mazda series. Naj, Skylar and McKay are at different chapters of their racing careers and they are taking the next step with our program. All three drivers were impressive at our test sessions.  All of them have stepped up their intensity and we're hoping to see solid runs in both of the races this week.  We're excited to see Naj, Skylar and McKay in the ESM machines this weekend and hoping that our Florida home-track advantage helps them too!"
The ESM IMSA Lites drivers will take to the 3.74-mile, 17-turn permanent road course for two practices, one qualifying session and two races at Sebring – one 30-minute race on Thursday, March 19, and a 45-minute race on Friday, March 20.
The Cooper Tires Prototype Lites Powered by Mazda race Round 1 race (30 minutes) takes place on Thursday, March 19 at 1:35 p.m. Round 2 (45 minutes) takes place Friday, March 20 at 8:45 a.m.
The ESM IMSA Lites program will be paddocked alongside Tequila Patrón ESM's No. 1 and No. 2 Tequila Patrón-sponsored Honda Performance Development (HPD) ARX-03b prototypes from the TUDOR United SportsCar Championship series. Tequila Patrón ESM is competing in the 63rd Annual Mobil 1 Twelve Hours of Sebring on Saturday, March 21.
Naj Husain
"The ESM IMSA Lites car is an amazing experience in terms speed and responsiveness as compared to the Radicals. Sebring is a world-class track and it's very demanding both physically and mentally. The testing has gone well, I'm just trying to learn the car and the nuances of the track. The ESM crew and engineers are top-notch, fun to work with and very supportive. My goal is to have a fun and rewarding experience."
'This is my first IMSA Lites race and I know the field is very competitive. My goal is to learn as much as I can while being competitive. Several of my colleagues from the Radical Cup series are participating so it will be fun to race Lites against them. This is the real deal in terms of venue and competition.
"Scott has assembled an excellent Lites program and I'm thrilled to be part of it.  ESM supports several younger drivers and it's an excellent environment for me to learn and become a more complete driver. I'm looking forward to this weekend."
Skylar Robinson
"I'm stoked to be joining Extreme Speed Motorsports for Sebring and my debut race in IMSA Cooper Tires Prototype Lites Powered by Mazda. It's pretty awesome to be driving one of the most recognizable liveries in modern day North American sports car racing. Plus, this ESM IMSA Lites car sounds awesome!
"The preseason test we did went really well. The car itself is a bit more advanced than the F2000 that I drove last year. I'm adjusting to the carbon tub, paddle shifters and tunnels. Driving the Lites car is more physically demanding than what I'm used to, then you add the extra downforce from the Lites car. I'm learning a lot about this car and am eager to race at Sebring.
"This is a huge opportunity for me. Thanks to Scott Sharp and the entire team. I don't really have an expectation for Sebring, but I am going to do my best to get the best results possible."
McKay Snow
"I'm really excited to be racing with Extreme Speed Motorsports this weekend in the IMSA Lites car; it is a great car. We're working on refining it and making sure we're ready for the races.
"Testing was good. We made gains, but there's always the 'little bit more' you're trying to get out the car. I really like driving this car and looking forward to the race. We're targeting a top-10 finish, but think we can get in the top-five. The car is definitely capable of a podium finish. We just need to run strong, clean and have a little bit of luck.
"Thanks to Scott and the ESM team for putting together this great car. This is a huge opportunity for me and I'm eager to represent the team at Sebring."
####