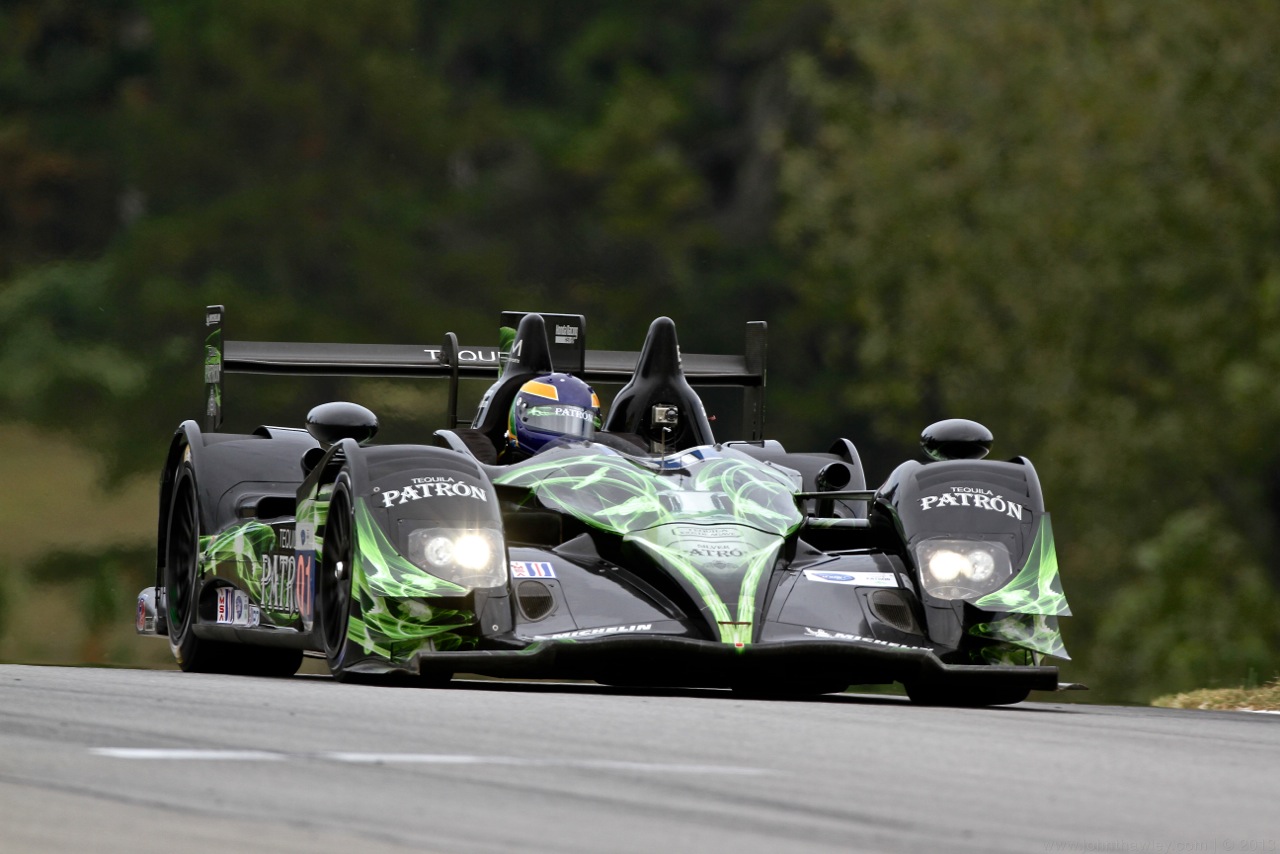 Brabham earns ESM's third team pole; No. 02 to start fourth
Braselton, Ga., – Oct. 18, 2013 – Extreme Speed Motorsports (ESM) captured its first P2 pole position in the American Le Mans Series presented by Tequila Patrón today during Petit Le Mans qualifying. David Brabham earned ESM's second consecutive first-place starting position at Road Atlanta and third pole for the Florida-based team.
Following a rain-filled Thursday, qualifying took place under the best weather conditions of the week.
Brabham captured his 14th career ALMS pole position. Driving the No. 01 Tequila Patrón Honda Performance Development (HPD) ARX-03b, he lapped the 2.54-mile, 12-turn circuit in 1:12.668, just 0.124 seconds quicker than the second-place qualifier.
For Saturday's 10-hour/1,000-mile event, the No. 01 team will have Scott Sharp start the race. Sharp sits second in the P2 drivers' standings, a mere six points out of the lead. Anthony Lazzaro drives second, and pole winner Brabham will drive third.
Channeling energy and results from the 2012 Petit Le Mans, the No. 01 ESM GT machine started from the pole position and went on to win the season-ending endurance race by nearly 30 seconds.
Johannes van Overbeek qualified the No. 02 Tequila Patrón Honda Performance Development (HPD) ARX-03b fourth in the P2 class. During the 15-minute qualifying session, van Overbeek's best lap of 1:13.929 occurred late in the session. Unfortunately, two red-flag periods took away six minutes of the 15-minute session and prevented van Overbeek from building momentum for a better qualifying lap.
The No. 02 driver lineup for Saturday's race will have van Overbeek driving the first stint. Co-driver Ed Brown will race second, and Rob Bell is slated for third.
The 1,000-mile/10-hour race is scheduled for 11:30 a.m. ET on Saturday, Oct 19. It will air on both FOX Sports 1 and FOX Sports 2.
The 16th Annual Petit Le Mans powered by Mazda at Road Atlanta will be televised:
11 a.m. – noon ET on FOX Sports 2
2:30 – 6:30 p.m. ET on FOX Sports 2
6:30 – 8 p.m. ET on FOX Sports 1
8 – 9 p.m. ET on FOX Sports 2
David Brabham                   
"This is the last Petit Le Mans in the American Le Mans Series. It is so great for me to be able to come back here this weekend. The last time I was with the team was in March at Sebring, and it was the last time I drove. The guys gave me a great car to get the confidence back. We worked on it all week and we improved it. To go around Road Atlanta really quick, you've got to commit and have confidence in the car. The guys really gave me a car to do that.
"You can see it in the team. Starting from the pole position means a lot to them. The difference between Level 5 and the team in qualifying has always been a reasonable gap. For the team to close that gap, we're right there. I think our race pace is going to be strong. We've got a great driver lineup, so I'm very positive about what is going to come next."
Johannes van Overbeek
"Qualifying didn't go like I'd hoped. The car felt pretty good, but we didn't get a lot of laps in earlier because of some issues. On our quick lap, we got hung up by another car that was running out of fuel. All in all, it was pretty frustrating, but the good news is that we have a good car for the race.
"The car is an absolute blast to drive. This is the best car I've ever driven around Road Atlanta and I hope it remains the case for 10 hours tomorrow."