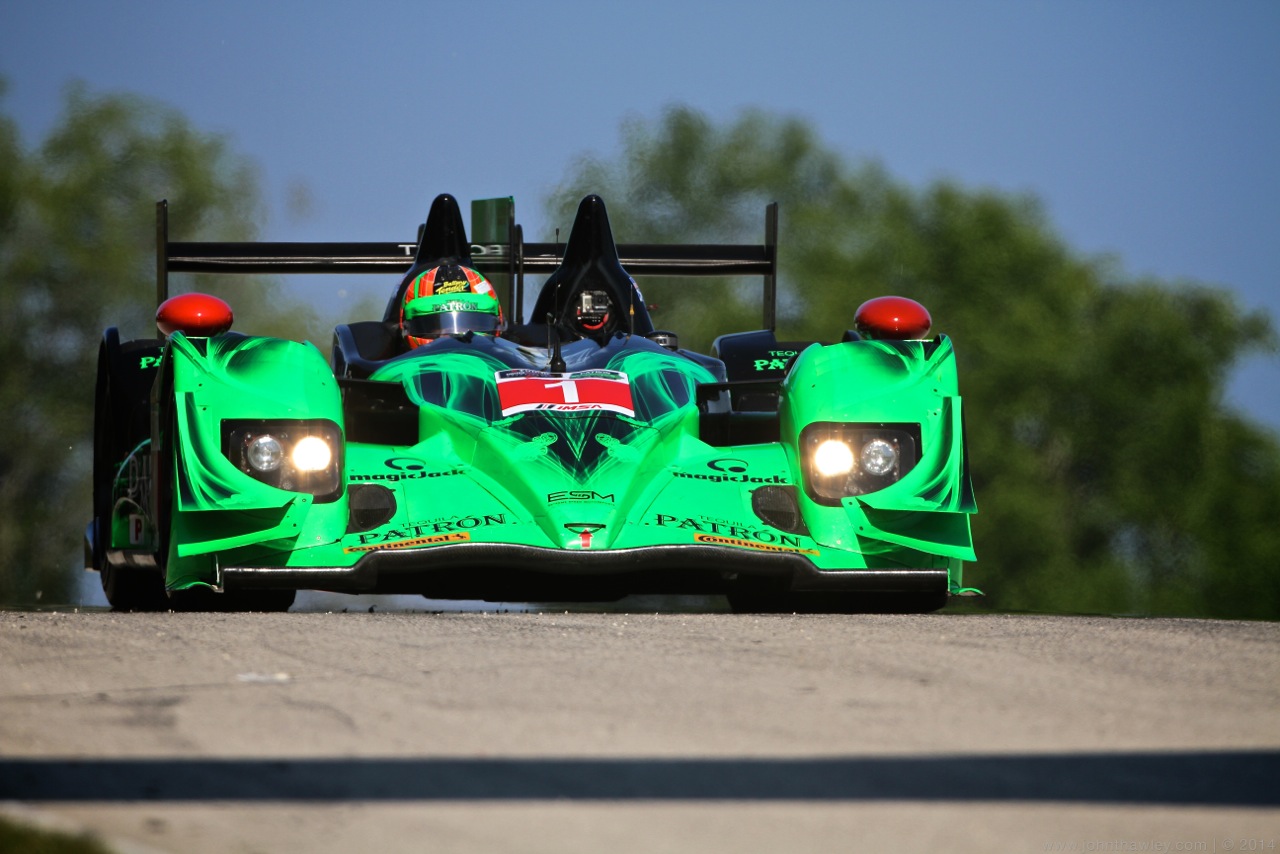 Last-lap flyer by Dalziel Earns Second Consecutive Pole for ESM
Elkhart Lake, Wisc., – Aug. 9, 2014 – Extreme Speed Motorsports (ESM) earned its second consecutive pole position in TUDOR United SportsCar Championship series today. Ryan Dalziel, co-driver of the No. 1 Tequila Patrón Honda Performance Development ARX-03b (HPD), saved the best lap for last at Road America. With seconds to spare in the 15-minute session, the Scotsman vaulted to the top of the charts with a lap of 1:55.166 (126.537 mph), nearly eight-tenths quicker than the second-place qualifier.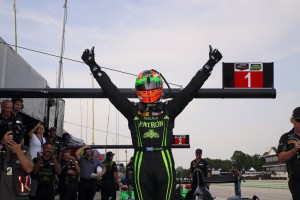 This marks the third pole position from ESM in 2014: Johannes van Overbeek earned the pole during the May race at Mazda Raceway Laguna Seca. In the last round at Indianapolis, it was an all-ESM, all-Tequila Patrón front row with Dalziel starting first and van Overbeek second.
ESM owner Scott Sharp will start the Continental Tire Road Race Showcase for the No. 1 team and Dalziel will drive second.
In the No. 2 Tequila Patrón HPD, van Overbeek lapped the 4.048-mile, 14-turn permanent road course in 1:56.319 (125.283 mph), which sets him fifth on the starting grid. Co-driver Ed Brown will start the race for the No. 2 team and van Overbeek will drive second.
Sunday's two-hour, 45-minute Continental Tire Road Race Showcase is the ninth race of the 2014 TUDOR United SportsCar Championship. Green flag is 1:15 p.m. CT on Sunday, Aug 10.
Television coverage of the Road Race Showcase starts at 6:30 p.m. ET on FOX Sports 1.
Video: Scott Sharp in-car camera lap at Road America
Video: Saturday Time Lapse of ESM at Road America
Ryan Dalziel
"We've had a tough weekend. The track has been changing every session. We felt like we rolled off the truck pretty good and then we lost our way a little bit. During that last practice and qualifying the guys did a great job. We went back to how we unloaded from the truck and then the car was excellent.
"I don't know if we quite expected this pole here. Road America is notorious; more downforce is definitely faster for lap time. The race will be another story, but I think at this point, we're going to take these poles as race wins. We won Saturday's race and we'll focus now on trying to win the main event on Sunday.
"I need to go back out there and find where I put it down. I honestly don't know where that lap came from. In places where I'd normally lift, I was flat. It is alright to do that once and get away with it, but I wouldn't recommend doing it for the whole race."
Johannes van Overbeek
"Fifth in qualifying is not what we were hoping for. We've been struggling all week with setup and qualifying was no different. We tried something different and it was better, but just not enough. It was really easy to make a mistake and Road America bites you pretty hard if you make mistakes.
"I'm really happy for Ryan and the No. 1 car. I'm happy for ESM and Tequila Patrón. I'm just a little disappointed in the No. 2 car's performance, but we'll make some changes for tomorrow and have a good race."
"A lot can happen in the race – the track is four miles and narrow with 50-something cars, so it is going to be a lot of work tomorrow."
####