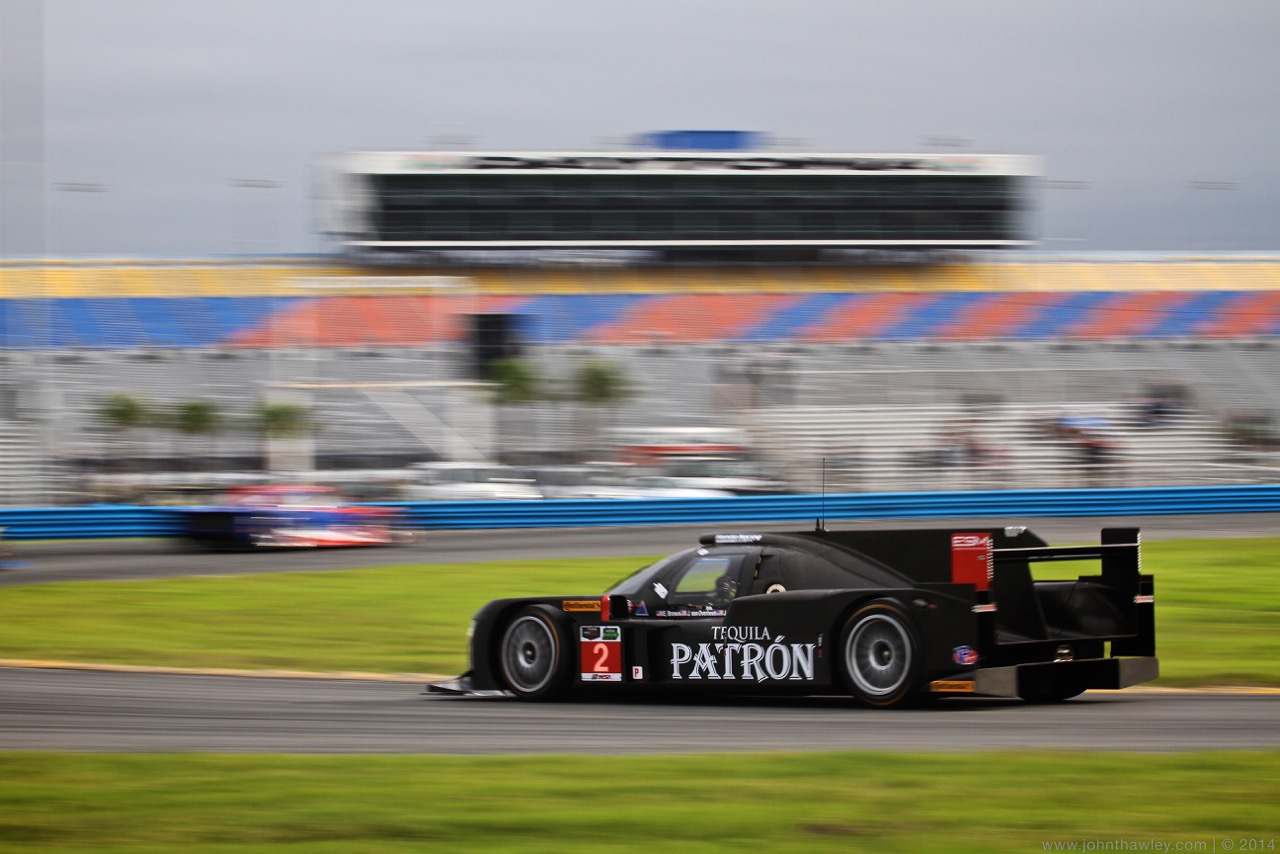 Daytona Beach, Fla, Jan. 9, 2015 – Friday marked the kickoff to the 2015 TUDOR United SportsCar Championship season at the Roar Before the Rolex 24 preseason test session at Daytona International Speedway.
The Roar Before the 24 is the public debut of the all-new Honda Performance Development ARX-04b. Tequila Patrón ESM's six drivers – Scott Sharp, Ed Brown, Johannes van Overbeek, Ryan Dalziel, Jon Fogarty and David Heinemeier Hansson are participating in the three-day test at the 3.56-mile, 12-turn circuit in advance of the Rolex 24 later this month.
Sharp, driver/owner of the Tequila Patrón ESM team, recaps the day.
Q: TALK ABOUT THE FIRST DAY OF TEST DAY WITH THE NEW HONDA COUPE.
A: "The Honda coupe ran flawlessly all day. It is difficult for us at the moment because we're trying to finish the second car in the garage. Today we ran six drivers in the one car. Our focus was cycling through the drivers, getting laps and being comfortable in the car. The Roar Before 24 is deceiving because you always think you have a lot of time here and that's not the case. Before we know it, we're qualifying and racing the Rolex 24. It is important that every Tequila Patrón ESM driver gets laps during this three-day test. I think everyone is pleased at the progress we've made and see the potential in the race car."
Q: HOW WAS YOUR TIME IN THE COUPE TODAY?
A: "I had a good run. I one really long stint and it went well. The Honda coupe got better the longer I ran. I felt really good in the car today.
Q: WHAT'S THE BIGGEST DIFFERENCE IN THE COUPE SO FAR, COMPARED TO LAST SEASON'S OPEN COCKPIT CAR?
A: "The car feels more settled. It feels a little bit more refined in every area, as you would expect a new generation car to feel. I think there will be certain tracks where the feeling is even greater."
On-track action resumes Saturday morning with the first of four test sessions for Tequila Patrón ESM at Daytona International Speedway.
####