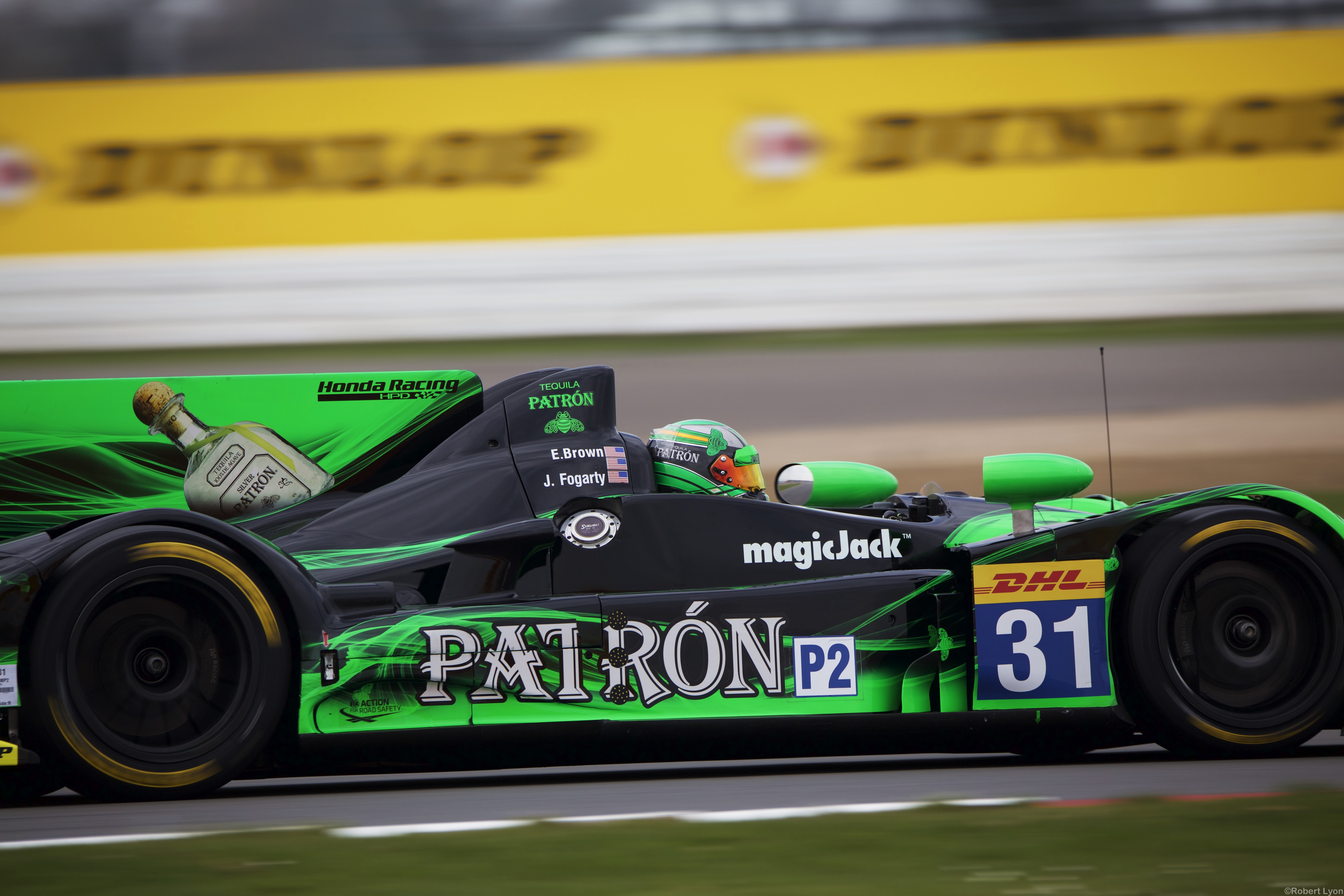 Silverstone, England – April 10, 2015 – Tequila Patrón ESM turned its first laps this morning at the Silverstone Circuit in advance of the opening round of the FIA World Endurance Championship (FIA WEC). Five of the six drivers logged laps during the 90-minute free practice ahead of Sunday's 6 Hours of Silverstone.
Scott Sharp, Ryan Dalziel and David Heinemeier Hansson shared driving duties of the No. 30 Tequila Patrón ESM Honda Performance Development ARX-03b (HPD) and logged the fifth quickest time of the session at 1:51.383 (190.4 kpm).
"Silverstone is awesome; it is super-fast and fairly difficult technically," said Sharp. "We're just trying to get into a rhythm and learn what is coming next. I'm learning my way around the track. The first few laps were challenging but I was able to find a little bit of momentum as I was getting more familiar with the circuit. We have another session today and we'll get better with every lap."
Ed Brown and Jon Fogarty, co-drivers of the No. 31 Tequila Patrón ESM Honda Performance Development ARX-03b (HPD), are newcomers to Silverstone. Fogarty opened the session for the team and immediately returned to the pit to repair a wheel speed sensor. Once the repair was complete, he was back on track. Fogarty and Brown logged the seventh quickest time of the session at 1:53.806 (average speed of 186.3 kph). Co-driver David Brabham is slated to turn laps in the free practice this afternoon.
"Silverstone is an impressive track and somewhat challenging, but we're learning with every lap," said Brown. "Hopefully, times will be a little bit better next session. Those high-speed corners are demanding on the car and driver. This is a beautiful track and we just need to settle in a bit. The first lap jitters are now out of my system and we'll look ahead to the next session. The high-speed corners are fast and you have to drive them fast in our HPD prototypes to get the most out of the race car. We just need to get used to and trust the car around the circuit. We have some work ahead of us, but this is all new for us. It will just take another session and we'll be up to speed."
Up next for Tequila Patrón ESM, free practice session two at 3:55 p.m. local time.
Live timing and scoring is available at http://live.fiawec.com/
####